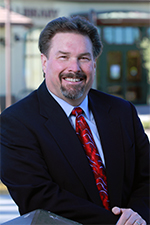 It is hard to believe The Marina Foundation is coming up on our 14th year of operation. I have been honored to lead the organization from start up to now and I look forward to many years of continuing to serve to benefit our Marina community.
One of our most recent projects has been to totally re-design our website. What you see here is due to tireless dedication of Dorothy Emerson and Susan Boettner along with TMD Creative. Of course, with any new project there are things we see that we want to change or update, and we will be doing so over the next few weeks. That said, the new design is easier to read and better reflects our Marina
community.
One of the areas that we will work on is our history. It's a challenge to incorporate all that we have done over the years, but we have helped to fund various nutrition programs for our youth and our community, we have helped raise funds for an ADA Van to serve our Seniors, we have contributed to the expansion of the Food Pantry at the Veterans Transition Center and helped to provide funding to re-imagine our community playground.
In addition, we now fund and give out 6 named scholarships to over a dozen high school students every year. We award the annual Man and Woman of the Year awards, organize our annual Christmas Tree Lighting, plus a whole lot more.
Programs and projects like these don't just happen. They take the hard work, dedication, and funding from our Marina community and beyond. It is our mission to help provide the conduit to making these happen so that our entire Marina community benefits.

We as a Board thank you for your continuing support!
Steve Emerson, President