Seniors
Currently, The Marina Foundation helps to provide funding for meals for our seniors at holiday time at least three times per year – in the spring (Easter), the fall (Thanksgiving), and Winter (Christmas). In the past, The Marina Foundation, along with our amazing community and supporters was able to purchase an ADA van for our seniors. During the pandemic, we created a Senior Emergency Fund, and initiated, along with the City of Marina, a food distribution day specifically for our seniors.
Marina Food Distribution
at Los Arboles Middle School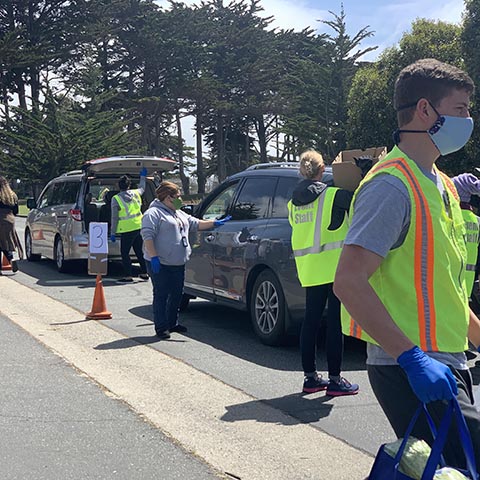 Senior ADA Van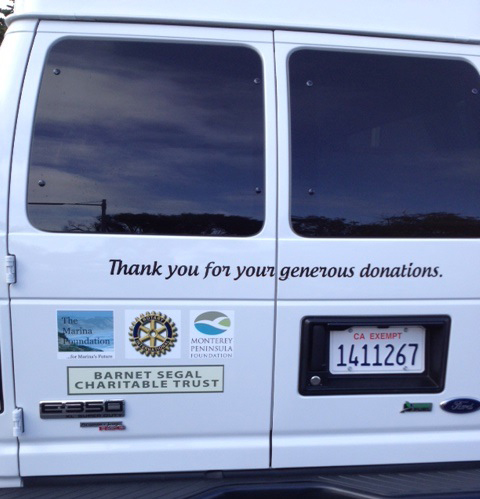 A huge thank you to the Monterey Peninsula Foundation, host of the AT&T Pebble Beach National Pro-Am for the $20,000 matching grant and to all of our amazing community, businesses, and organizations who participated to make this ADA van a reality for our seniors.